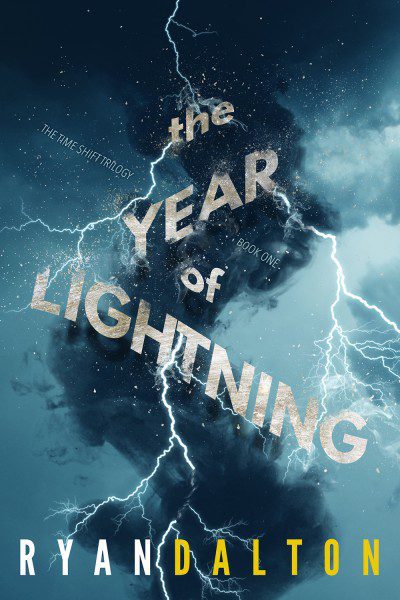 When 15-year-old twins Malcolm and Valentine Gilbert moved to a new town, they never imagined that the old house across the street could bring them so much trouble. A secret machine has reawakened inside, with the power to pierce time itself.
Meanwhile, lightning storms are breaking out all over town. They're getting worse every week, and seem to enjoy striking kids who just want to pass science class and mind their own business. When Malcolm and Valentine discover a connection between the house and the storms, their situation goes from mysterious to crazy stupid dangerous. Someone is controlling the great machine, and their purpose is nearly complete.
In a race against time, the twins must uncover the chilling plan, the mastermind behind it, and the force that's driving the deadly storms. They'll hunt a powerful enemy that threatens their town's existence, and the only clues are written in the sky.
Order from Changing Hands
Order from Mysterious Galaxy
Order from Indiebound
Order from Barnes and Noble
Order from Amazon
*Praise for The Year of Lightning*
"Sci-fi fans will gobble this one up and be waiting impatiently for the next." —School Library Journal
"A rousing mix of science and fantasy that will thrill young and old alike! Dalton blends wit and emotion and adventure seamlessly in a tale that keeps your pulse pounding." –author Ryne Douglas Pearson (Knowing, Simple Simon, Cloudburst)
"Exciting plot, smart characters, and engaging prose: Dalton's writing jolts straight to your heart." –Ellie Ann, New York Times bestseller
"With cheeky winks to classic time travel and a mind-bending central mystery, The Year of Lightning moves at a pace that lives up to its title and will keep your pulse pounding to the last page." –Karen Akins, author of the LOOP series
---
Book categories: YA Sci-Fi Mystery